 OPEN TIMES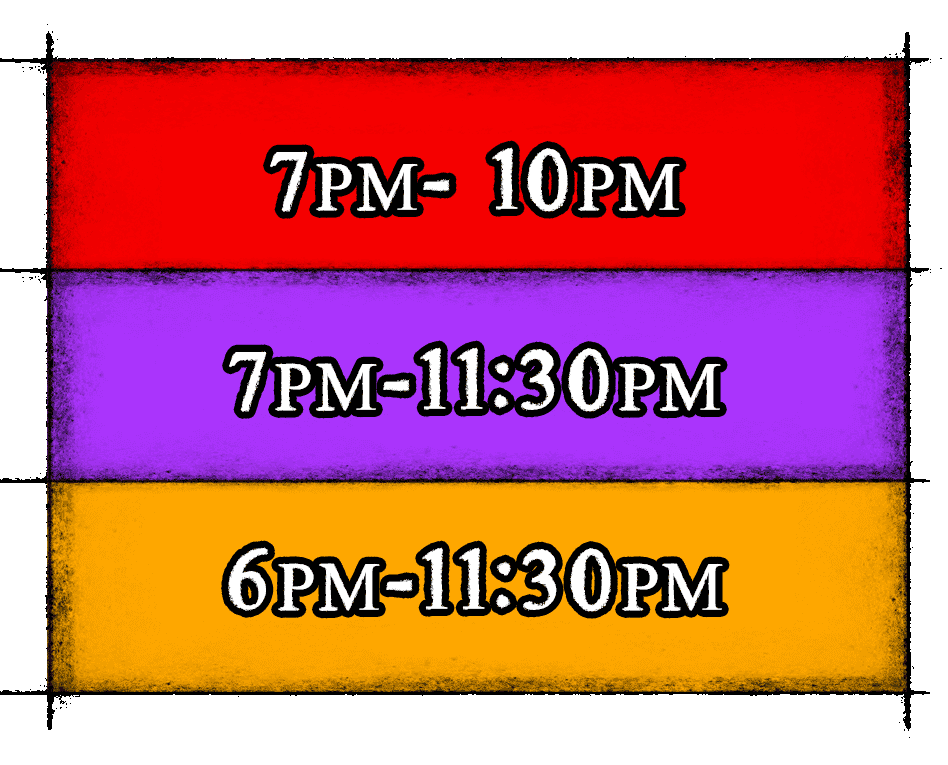 OPEN ON THE DAYS HIGHLIGHTED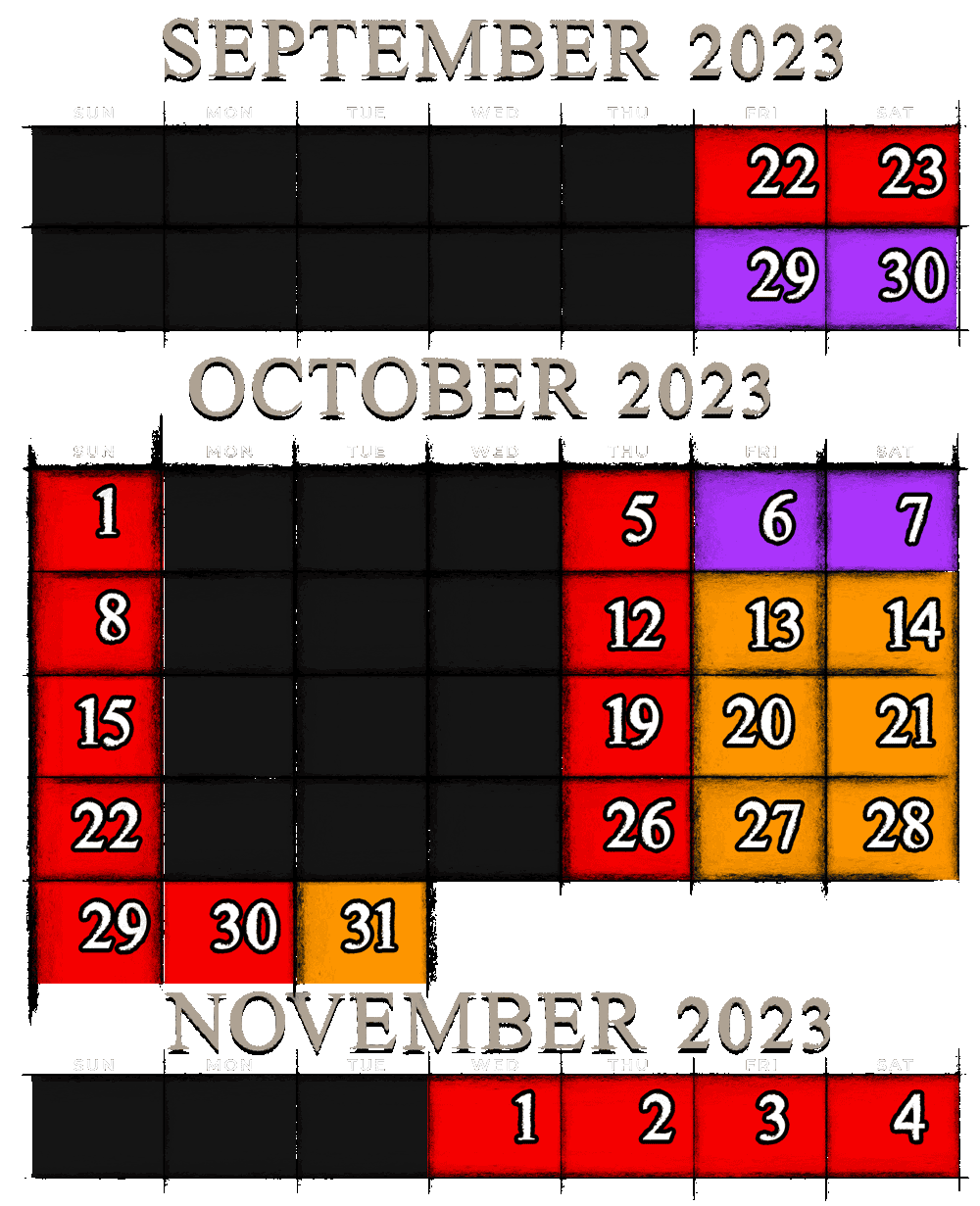 WARNING!
DO NOT ATTEND the Georgetown Morgue if you currently have Flu-Like Symptoms or Fever.
Read all warning signs before you continue.
WE RESERVE THE RIGHT TO REFUSE ADMISSION TO ANYONE FOR ANY REASON.
Attraction uses: Strobe Lights, Intense Sound & Lighting FX, Low Lighting, Moving Floors, Sudden Movements, Physically Demanding Environment.
DO NOT ENTER if you suffer from Asthma, Heart Conditions, Prone to Seizures, Broken Bones, Neck or Back Injuries, Respiratory Conditions, Recent or Current fever or Flu-Like Symptoms, Pregnant, or Mental Health Issues.
DO NOT ENTER attraction if you have consumed alcohol, drugs, medication, waring casts, braces, or need to use a crutch.
DO NOT ENTER if you are not physically fit and able to walk long distances over rough terrain.
NO SMOKING, NO VAPING, NO WEAPONS, NO RUNNING
Please wash hands or use sanitizer before and after experience.
You must wear shoes. No high heels. No costumes.
THERE ARE NO REFUNDS! ENTER AT YOUR OWN RISK!
Parents/Guardians accept full responsibility for their minor children by allowing them to attend this attraction to which all the above verbiage applies.
Your ticket is a revocable license and may be taken and admission refused to anyone for any reason. Holder of ticket understands that their inherent risk involved with attending this attraction. Holder voluntarily assumes all risks and dangers associated with participation in this attraction. In consideration and acceptance of entrance into this attraction holder agrees to release the operator, it's parent corporations, affiliates, offices, directors, employees, and landlord from any liability, harm, injury or death, cost or expense whatsoever that may arise directly or indirectly from attending the attraction at this location.